8 Tips to Improve Immunity Naturally During Quarantine
Immunity plays a major role in helping the body to fight against any illness. This defense mechanism of the body protects it and gives it enough power to not allow any disease to take over a healthy being. It is possible to improve immunity naturally by simply adopting healthy habits.
To strengthen the natural defenses of the body, one needs to make several changes in the diet as well as the lifestyle on daily basis. Be it fighting against bacteria, viruses, or any other pathogen causing common cold and flu, one must maintain a fine tuning between healthy lifestyle and proper diet.
Here we have compiled some of the ways with which one can improve immunity naturally during this Quarantine.
Improving Immunity Naturally
Practice Moderate Exercise
Regular exercise with moderate intensity can prove to be very beneficial for the immune system. When one exercises regularly, it may reduce inflammation and help in the regeneration of the immune cells regularly.
Moreover, regular moderate exercise is the best way to manage stress and lowers the incidences of both acute and chronic illness. 
Meditate to Manage Stress Levels 
The best way to improve immunity naturally is by relieving yourself from any stress and anxiety. In order to attain stress-free state of mind, one must meditate daily.
Also, studies show that if a person is suffering from long term stress, the chances of degradation of the immune system are very high.
Other than meditation, one can adopt activities like journaling, mindful practices, and even practice yoga.
In addition to all these practices, you can also include diet for stress in order to ensure your well being and proper stress management.
        Get Enough of Sound Sleep
You might be surprised to know, but sleeping and immunity are very closely related. If you have mismanaged sleep patterns, or you are not able to get good quality sleep, it affects your immunity naturally.
Adults must for sleep at least 7 hours daily, which should be at least 8 to 10 for teens.
If you are facing issues while sleeping, you can reduce the screen time before sleep. Also, you can sleep with a sleep mask in a completely dark room.
       Maintain Proper Hygiene
Preventing yourself from falling sick depends largely on hygienic practices that you include in your daily lifestyle.
It is believed that keeping your hands clean and washing them at frequent intervals is the best way to stop viruses and bacteria to enter your body.
This practice shall be followed before and after taking any meal, while sneezing, coughing, and even after touching public surfaces.
      Consume Whole Plant Foods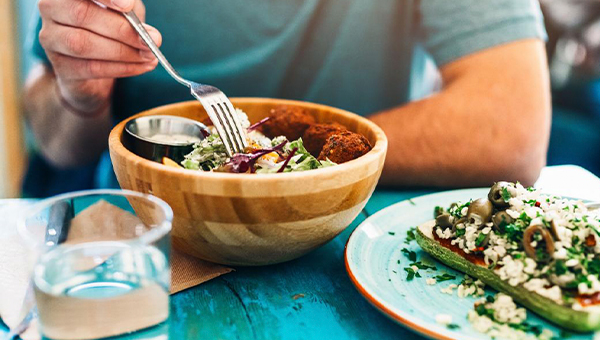 Intake of whole plant food that includes vegetables, nuts, seeds, fruits, etc. is the best way to fight bacteria and other pathogens from having any adverse effect on the body.
These foods contain antioxidants that are very helpful in decreasing inflammation. In addition to this, these whole plant foods have fibre that improves digestion by feeding the community of healthy bacteria in your body. Following a customized diet plan can also largely affect overall health. 
Also, the fruits and vegetables rich in Vitamin C can help in preventing and curing common cold.
       Limit the Consumption of Added Sugar
Studies have shown that refined carbs and added sugars lead to overweight and obesity, which will further increase the rate of falling sick.
Reducing the intake of sugar in your daily diet can help in reducing inflammation and also helps in losing weight.
By decreasing the sugar consumption, one can lessen the daily calorie intake by at least 5 percent. This will help in maintaining body weight and will help the individuals to fight against many health conditions.
Keep Yourself Hydrated
Consuming a good amount of water will help you prevent dehydration in the body. It will not necessarily improve immunity naturally, but will help in the removal of toxins from the body.
The problems linked with dehydration like headache, indigestion, heart and kidney related issues can be easily avoided by consuming water at regular intervals.
However, juices and tea can also prevent dehydration. Water is recommended above all because of the presence of high sugar content.
Include Daily Dose of Probiotics and Prebiotics
Including Probiotics in the diet refers to the addition of health-friendly bacteria for the improvement of the digestive system. One can easily create the Probiotics  by fermenting some food items that we consume on a daily basis.
Some of the examples of the Probiotics items are yogurt, pickles, tempeh, miso, etc.
While Prebiotic are the non-digested part of the food, that reaches the small intestine in its undigested form. These then get fermented in the colon and ensure improved digestion and enhanced immunity naturally. These items include garlic, banana, apple skin, beans, etc.
Several life style and dietary changes can be helpful in improving health. This in term help in strengthening the overall immune system of the body. However, some of the common practices include the decrease in the sugar intake, taking adequate sleep, and proper stress management.