Essential Herbs to Prolong Immune System in Winters
Winters are approaching and so are your summer attire getting replaced with woolen clothes. You make certain changes in your daily routine, so as to avoid any upper respiratory infections. But if somehow you catch a flu and don't prefer standard medications, then here are some most preferred healthy herbs for winters. The best part is that you can find these herbs anywhere as they are easily available.
Here are a few healthy herbs that you can take if you have flu like symptoms-
Cardamom
Often used in Asian cooking, cardamom is rich in antioxidant compounds. It acts as an expectorant that soothes a respiratory passage and cures cold and cough.
Cayenne
A person, who often has congestion and coughs in winters, should consume cayenne with a healthy beverage. This herb consists of Vitamin C. Moreover, sprinkling a bit of cayenne powder in shoes keeps the feet warm.
Garlic
Having garlic during cold weather prevents the body from infection. It improves blood circulation and relieves cold fast. Always have garlic in your meals.
Cinnamon
An antiseptic tonic and superior digestive herb, cinnamon prevents dry dampness in the body and maintains a proper blood circulation. You should have it in your diet including healthy beverages too.
Ginger
A ginger heals the health issues that people often suffer during winters such as cough, cold, sore throat, and more. For effective results, you can go with ginger baths for quick relieving of cold flu and muscle relaxing.
Oregano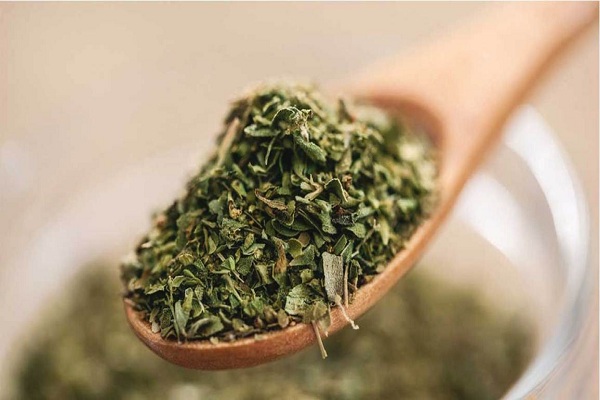 The antioxidant properties in oregano help you stay warm in cold weather. Intake of brewed oregano in a tea helps to cure cold and fever. You can use it for cooking, but by diluting it in other oil like olive oil.
Horseradish
Highly rich in Vitamin C, horseradish is a strong herb for digesting fatty foods. It soothes nose blockage and respiratory passages effectively. You can also eat horseradish as a salad.
Thus, enjoy cold days with these winter herbs through which you can conquer sickness in no time. Herbs are the main essentials of a healthy diet plan for your happy living.