Some Foods & Grains Useful in Treating Diabetes
Diabetes is a metabolic disease which is caused due to the disturbance in the body's insulin and blood sugar levels. In this phase, the body is unable to produce enough insulin and the blood sugar levels are high which results in extreme hunger and thirst scientifically known as Polyphagia and Polydipsia, respectively. There are some foods for diabetes which helps you to eliminate diabetes to some extent.
Diabetic people are commonly suffering from the symptoms like frequent urination, weight gain, fatigue, numbness in hands and feet, unusual or unwanted weight loss. Moreover, the diabetic patients have a high tendency of getting cardiovascular diseases and strokes.
Foods to eat if a person is diabetic:
Being diabetic really sucks as one cannot enjoy his favorite foods and treats and have to take control of their diet. There is a list of some good foods for diabetics which are really good for both type 1 and type 2 diabetes.
1.Fatty Fish
Fatty fish is the richest source of Omega 3 fatty acids which are really good for maintaining heart health. Persons who are suffering from the heart health and strokes should consume fishes like tuna, salmon, sardines, herring, etc
2.Cinnamon
Cinnamon contains high sources of antioxidants which are beneficial in lowering the high blood sugar level and improves the insulin levels in the body. Limited use of cinnamon can be good for maintaining the proper body function.
3.Green leafy veggies
Highly packed in nutritional values, the green leafy vegetables are the great sources of essential vitamins and minerals. On the other hand, vegetables like Kale and spinach are proven to be having the higher content of vitamin A, vitamin K, Vitamin C including other antioxidants. Intake of Vitamin C provides relief from inflammation and higher blood sugar levels. Greens are also helps in maintaining the eyesight and eye health.
4.Chia Seeds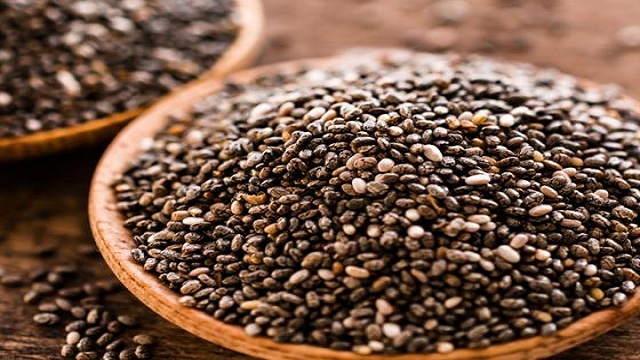 These Fiber rich and low calorie seeds can do wonders on the diabetic person. The viscous fiber present in Chia seeds helps in lowering down the blood sugar levels and maintaining a gut health. Healthy weight can also managed by consuming Chia seeds.
5.Turmeric
Turmeric is a wonder spice known for numerous benefits including the proper functioning of body, maintaining heart health, better absorption of food and kidney health. You can consume turmeric by adding a pinch of it in your regular diet.
6.Eggs
Eggs are healthy for diabetic patients and helps in keeping several diseases at bay. Regular egg intake reduces the risk of heart diseases like strokes and attacks in several ways. Daily consumption of eggs helps in improving cholesterol levels and insulin. Egg yolk is healthier than egg whites for diabetic.
To reduce diabetes and causing factors of diabetes, one should consume the foods for diabetes which helps in eliminating this major disease.