Foods to avoid for people with diabetes
BALANCED DIET FOR DIABETES
Diabetes is one of the chronic diseases which is flourishing day by day among the adults and children's too across the world. As every one knows that uncontrolled diabetes will cause the risk of various major diseases like blindness, heart disease, kidney failure, and other serious consequences. Not even the diabetic patient, but all the individuals have to maintain and follow some proper and balanced diet for diabetes which will assist people and keep them away from the disease.
Here are some foods to avoid with diabetes and some which you should have to add to your daily diet, have a look!
Grains
Almost all the grains contain a high amount of starches. So try to avoid refined grains is one of the best options for the individuals who are suffering from diabetes, because it may affect blood glucose level more rapidly. Here is a list of foods which you should have to avoid in order to maintain a balanced diet for diabetes and what types of ingredients you must have to add.
You should have to avoid those products which are made up of Grains like: Cakes
Cookies
Pasta, flour, white rice
White bread, white-flour tortillas
Muffins
Cereals not made from whole grains
Crackers and pretzels
There is an option which will decrease the chance of growing prediabetes that is Two extra servings a day of whole grains. It also assists in lower the risk of forming type 2 diabetes by 21 percent.
Grains you must have to add in your diet:
Millet
Barley
Oatmeal
Brown Rice
High-fiber cereals
Whole-grain sprouted bread
Protein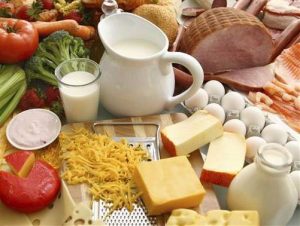 Protein assists in maintaining, building and replacing the body's tissue. As every one knows Muscles, Immune system, organ's of the body all are made up of protein. Protein always breaks down in the sugar as compared to carbohydrate. Add red meat like lamb, pork, beef, pork, will increase the risk of diabetes, even when you consumed in the small amount. And having fish or soy-based products like tofu, will less the risk of diabetes.
Here are some protein food which you must have too avoid or consume in the limit:
Deep Fried fish
Ribs
Processed meat
Poultry with Skin
Red meat (beef, pork, lamb)
Protein to eat:
Eggs
Seafood
Nuts
Lentils
Eggs
Beans
Soy
Dairy
Dairy proteins are a good source of calcium and also consists proteins and vitamins, and the person who are suffering from diabetes still take products like cheese, milk, and yogurt daily. The individuals with diabetes have to change their food with that which grow the levels of cholesterol in the blood and will have to add better foods for diet to be considered as balanced diet for diabetes.
Here are some Dairy products which you should have to avoid or take in the limit:
full-fat cheeses
whole milk
full-fat ice cream
full-fat yogurt
full-fat sour cream
full-fat cottage cheese
Dairy products which you must have to consume:
low-fat plain yogurt
1 percent or skim milk
low-fat sour cream
low-fat cottage cheese
reduced-fat or fat-free dairy products
Fruits and vegetables
Fruits and vegetables play an important role in the balanced diet for diabetes because it has a large amount of nutrients which also assist in maintaining body weight and decrease the risk of major chronic disease, cancers, heart disease, heart stroke. But some of the fruits increase the level of blood sugar which not cause as high as the bread did. Whole fruits are conceived as the high-quality carbohydrates and also consists fibre which less down the absorption of glucose.
Have a look at some Fruits and vegetables which you should have to avoid or acquire in the limit:
dried fruit
regular jam, jelly, and preserves
canned fruits with sugar syrup
canned vegetables with added sodium
Pickles
sweetened applesauce
Sauerkraut
fruit drinks, fruit juice drinks
Fruits and vegetables which you should have to consume are as follows:
frozen vegetables
canned fruit – no added sugar
frozen fruit – no added sugar
applesauce – no added sugar
canned vegetables unsalted or low sodium
fresh fruit
raw, steamed, roasted, or grilled fresh vegetables
Every one of the diabetic patients has a option, which will assist in decreasing the level or maintaining the same level that is having a balanced diet for diabetes regularly. It is the key which will keep you away from the raise of the diabetic level. Or you can replace the unhealthy food with the healthy one.