Must-Have Foods For New Moms- Helps in Weight Loss
At the time of pregnancy, most of the women gained extra weight. And after the delivery of baby, you may have to loose your extra calories. But you are busy in take care of your new born baby and don't have so much time for workout. But the best diet will help you in shedding your weight. After delivery, what to eat and what not to eat matters a lot. During that time, you may have to consume all the healthy nutrients which help in the development of the new born baby.
Here are some post-natal diet food which a mother should eat. As they have good amount of calcium, proteins, minerals, vitamins, omega-3s, these essential nutrients will help in recovering of your body system and maintain your ideal weight.
Low-fat dairy products:
Dairy products, include yogurt, cheese, milk plays an important role in a diet at the time of breastfeeding. It contains good amount of protein, calcium and vitamin B. These calcium rich food help in the bone development of baby and also replace the lost calcium from a mother's body. So try to add 3 cups of dairy products in your diet plan.
Pulses: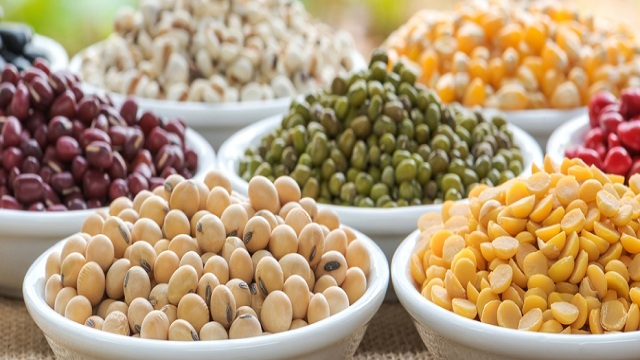 Pulses are rich in fiber, protein, minerals and vitamins. Proteins help in weight loss, it may boosts your metabolism and decrease your appetite level. You can consume boiled pulses by adding season or veggies to them. And pulses also prevent accumulation of fat in the body.
Green vegetables:
Green vegetables have good amount of iron, vitamins A and C. it also have less calories and enough of healthy heart antioxidants. These will help in weight loss after pregnancy. You can add beans, leafy greens, apple gourd, pointed gourd, lotus and other seasonal veggies in your diet plan.
Brown rice:
Cutting down of carbohydrate from diet will affect in the production of milk. So add whole grains carbs which will boosts up your energy level. And slowly decrease the amount of carbs if you want to loose weight.
Blueberries:
It is one of the best food which is required to take after pregnancy. Blueberries contains good amount of minerals, vitamins and healthy carbs which will boosts the energy level. And it will help in maintain your weight and shed excess of weight.
Oranges:
All the citrus fruits like oranges, lemons have good amount of vitamin C, which a mother need at the time of breastfeeding. You can consume the juice or fruit, this will provide you benefits.
Whole grain cereal:
Oats are rich in iron, calcium, carbs, proteins, fiber which will help in relieving constipation. You can add milk and nuts in the oatmeal and garnish with fruits. You will definitely love this breakfast or you can consume other alternatives like khichdi or oats upma.
Water:
During breastfeeding, you may have to keep yourself hydrate which will balance the production of milk and boosts energy level. So drink good amount of water or you can take juice or milk. Drink as much as water you can.
Add these aforesaid food in your post-natal diet plan. These will help in maintaining the ideal weight and also boosts up your energy level.