Some Foods Responsible For a Child's Better Growth
Raising a child is a task of great responsibilities sensitive awareness. It is really important for a parent to know about the food that you are feeding to your kid. Also it is important because it contributes to your kid's health and over all growth. The best way to teach anything to your kid is to teach them young, habit of eating healthy should also be taught them from young age. And being a parent, never underestimate the home-cooked food. So, here are some healthy food for kids about which you should know and are the best contributors for the growth of your kid.
Have a look!
Cow's milk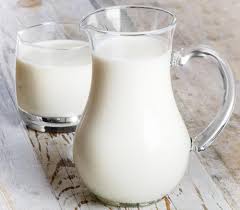 While the kid is growing, bone-building should be considered as the major part of the overall development. As we know, calcium and phosphorus are needed for building the bones. Hence, milk is needed as it is a great source of phosphorous and calcium. If your child is under or two-year-old and he/she is not overweight then he should be served with the full-fat milk, not skimmed. Full-fat is recommended because during the growing process kids need extra energy. The best way of feeding cow's milk to your kid is to serve milk with cereal or cookies in the breakfast, or maybe in the form of smoothies.
Eggs

Eggs consists 13 key vitamins and minerals and also highly rich in protein. The nutrient package is found in the yellow part of the egg called yolk. Egg also contain choline which is said to be responsible for brain development. Combined with glass of milk, two-three boiled eggs can serve the best and healthiest breakfast for your kid.
Berries

Any form of berries such as strawberries, raspberries and blueberries are full of vitamin C and phytochemical and are a great source of antioxidants. This kind of food boosts immune system and protects the healthy body cells from being damaged. The best to retrieve the maximum amount of nutrition is to make your kids consume them in natural and organic form. But if the kid is not able to bear that sourness of the berries then you can use them in the pancakes, as ice cream toppings or mixing them with the yogurt or cereals.
Wholegrain Foods

Whole grains are rich in different nutritional values i.e fiber, manganese, phosphorous, thiamin, magnesium, copper, zinc, iron, etc. Also, the whole grains are the great source of fibers that prevents the constipation problem. There are different ways to provide your kid with the nutrition of the whole grains as wholegrain biscuits as snacks or in the cereals forms. The whole grains are the best way to feed your kids with nutrients and tops the list of healthy food for kids.
Fish

As we all know fishes are highly rich in protein. They help in building healthy muscles and also bones. Preferable oily fish like tuna, sardines and salmon contains unsaturated fats i.e. omega-3 fatty acids, which are good for heart and supports healthy growth and development of eyes, nerves and most importantly brain. Any dish, made up of fish is healthy, be it fishballs, fishcakes or krispies.
The above mentioned foods are some of the easily available and healthy food for kids that plays an important role in your kid's growth. Hopefully, you like our efforts of putting together the healthy food items needed for the growth of your kid.