High Cholesterol Foods To Avoid
Cholesterol is a kind of wax-like component which is mostly found in the fatty cells of blood. The body needs good cholesterol for maintain body healthy. But the amount of bad cholesterol is high in the blood will cause so many heart disease. High cholesterol is responsible for poor diet plan and lifestyle. The level of good cholesterol is happen only when you start taking good choices of food. High cholesterol will responsible for various disease like heart stroke, heart disease, attacks, kidney issues, diabetes and many more. Here area some bad foods for cholesterol which you should avoid and help in lessen the chances of high cholesterol.
1.Shellfish
Shellfish include prawns and lobsters and prawns must have to cut off from the diet. As they consists large amounts of cholesterol. It is prepared in butter to raise the taste, which proves bad for those people who are suffering from heart diseases.
2. Butter And Ghee
Avoid consuming butter, as it contains trans-fat and sodium which raise the cholesterol levels & blood pressure will get high. You can consume desi ghee in medium amount which is perfectly great for health.
3.Red Meat
Red meat contains saturated fat which raise the cholesterol level in the body. You can replace red meat with chicken breast or fish which has less cholesterol. And avoid frozen meat, sausages and bacon, they all also raise the cholesterol level.
4.Fast Foods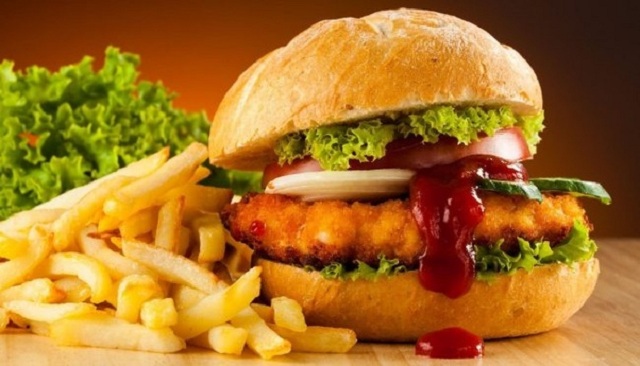 Fast foods like chips, burgers, biscuits, pizza, cheese has high amount of cholesterol and also contain trans-fats which will raise the level of bad cholesterol in the blood. You can also avoid fries, cookies, cakes, they also contain hydrogenated vegetable oil which is also responsible for various disease.
5.Cheese
Cheese have good amount of calcium and also a vegetarian source of protein. But it also contains excess amounts of cholesterol. If you are a cheese lover, you can take in limited quantity.
6.Ice Cream
Ice cream is one of the most loved dessert among all the age group of people. But it will harmful for the people who are suffering from high cholesterol. As they contain vegetable oils, fatty milk and which is responsible for raise in the level of cholesterol so avoid frequently.
7.Beef Liver
Meat liver consists high amount of cholesterol, so try to decrease the consumption of beef liver, as it will raise the bad cholesterol level in the blood.
8.Alcohol
Drinking alcohol raise the chance of growing bad cholesterol, which also increase the blood pressure level. It may also responsible for various cardiovascular diseases. So try to drink alcohol in limited quantity to lessen the risk of developing cholesterol.
These are some foods to avoid for cholesterol if you want a healthy life.