Foods For Rheumatoid Arthritis, According To Ayurveda
Rheumatoid arthritis is an autoimmune disorder which causes symmetrical polyarthritis & chronic inflammatory. It is correlate with the Ayurveda feature that is Amavata. Amavata is a disease which is also notable as Vata Dosha, in this there is an accumulation of Ama occurs in the joint. In this disease, whenever Ama gets accumulate in the joints or body tissues, which can lead in the production of stiffness, swelling, pain or tenderness in the connected joints. There are many foods which can lessen the inflammation and may help in relief of the joint pain which is associated with arthritis. You must have to follow rheumatoid arthritis diet which will lessen the pain of joints. Have a look!
Rheumatoid Arthritis Diet :
1. Grains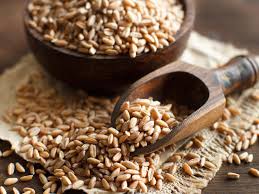 You can add various grains in your diet include long grain rice, red rice, short grain rice, barley and milets. These types of grains are best food for arthritis patients as they are light in weight and easy to digest
2. Legumes And Pulses
Pulses like chickpeas and horsegram are great food for Rheumatoid arthritis. Horsegram is a hearty grain which has enough amount of fiber which you can easily find from the market.
3. Lukewarm Water
You can also add lukewarm water in your diet or water boiled with ginger root. It helps in digestion and also in the removal of toxins. Drinking of hot water daily will help in bringing lightness to the joints and also improves flexibility.
4. Fruits And Green Leafy Vegetables
Green leafy vegetables and fruits has good amount of essential minerals and vitamins. Green Vegetables which have bitter taste like neem, bitter gourd, bottle gourd, brinjal, pointed gourd, drum stick are best food for a arthritis patient. You can also add some fruits like strawberries, red raspberries, watermelon & avocados, these are too beneficial foods for Rheumatoid arthritis.
5. Spices
Good spices like garlic, turmeric and ginger helps in protecting arthritic alteration of the bones. These spices add flavor to your food and also beneficial in the digestion and also works as antimicrobial.
6. Buttermilk
A drink made up of 3 garlic cloves and one glass of buttermilk is an excellent home remedy drink for the rheumatoid arthritis.
7. Castor Oil
In night, you can drink a home remedy drink which is made up with a tablespoon of castor oil in a glass of milk. It will also work as beneficial for the arthritis patient.
These aforesaid foods in rheumatoid arthritis diet  helps in fighting against the arthritis and get relief from the joint pains.