Consumption of High Protein & Low Carb Diets
There are various types of low carb diet are available, but all have the same rule. People start taking low carb diet for several reasons but the best reason is this diet helps in weight loss. Basically, it assists in better your health and helps you in losing a lot of pounds. This diet has several fatty foods which look strange if you are going for a weight loss. But actually, the natural fats are good for a body. Here we will discuss what you should have to eat and what you should have to cut out from your diet.
 Foods you have to add to your low carb diet:

These are high protein diet food, you can eat the limited amount of fish and meat. But keep in mind that go with the unprocessed meat. You can even consume this food in the large amount. It is one of the best food for the great diet.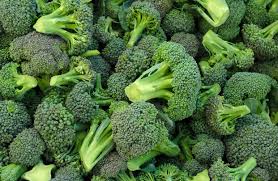 You can add Broccoli, cauliflower or Brussel sprouts, these all types of cabbages are good for a healthy diet. You can also consume other vegetables which will best in weight loss like tomatoes, onions, peppers, lettuce, mushrooms.

Whole grain is one of that carb which is typical to remove from the diet. As it is not always great for a healthy body. But there is an alternative of whole grains like quinoa and brown rice. You can change these two from the whole grain.

Eggs are also a high protein diet which is also one of the best food. Yo8u can add this food to your diet in the form of Omelette or hard boiled. No matter in which form you will consume all you must have to add to your diet plan.

It is one of the best snacks which you can consume anytime. All you should have to go with only with the natural variations. Nuts and seeds like almonds, walnuts and sunflower seeds, these foods you can include in your diet.

Some dairy foods like full-fat cream, cheese and milk are best for a low-carb diet. If you are trying to lose weight you seem this as fatty foods, but these foods are actually great for you.

You can add any of the drink in your diet but try to avoid using sugar and sweeteners or sugar in your coffee and tea.
Foods you should avoid:

It is one the food which is worst for your diet. You must have to avoid that food which contains the high amount of sugar like pastries, ice cream, buns, breakfast cereals, cake, chocolate, soft drink and packed juices.

You should have to avoid that food which has a high amount of starch and carbs like white rice, potatoes, bread, pasta crisps.

Consuming is a great habit but that food which has a high amount of natural sugar will not help you in weight loss. So try to avoid that food which has a high amount of sugar rather have weight loss diet plan.

You just have to cut drinks from your diet because they have a high amount of carbs. You can go for Vodka, whisky or brandy alternatively.
A low carb diet works as a magic for those who are suffering from high blood pressure, high cholesterol and heart disease. This diet also helps in weight loss.